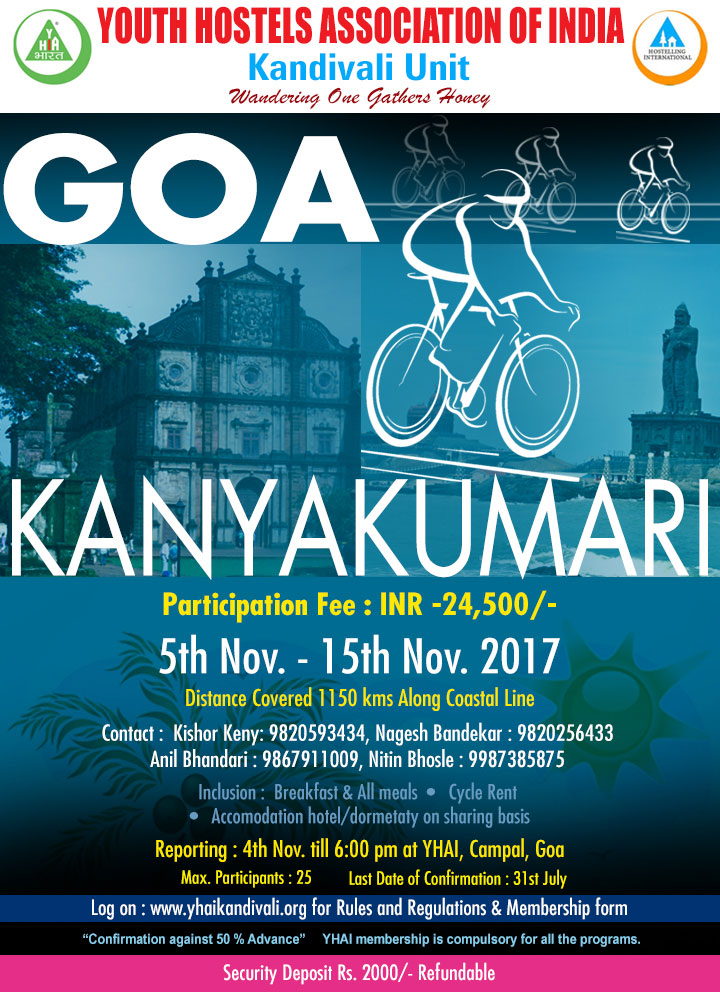 No participant shall use mobile phones while cycling.
No participant shall go ahead of the Front Leader without his permission or stay back of the Rear Leader.
No participant shall deviate from the Expedition route set by the Organisation.
During the entire Expedition, any decision taken by the Leader or Co-Leader shall be binding on all the participants.
Participant has to participate in Test Ride which will be declared and communicated to all the Participants well in advance by the Organisation.
If during the Test Ride any participant found not fit for Expedition, he will not be allowed to participate in the Expedition and in that event 100% participation fees will be refunded to that participant.
If there is a cancellation on the part of any of the participant, he will get refund of 50% of the total amount paid, subject to his request for cancellation is received in writing prior to one month of the Expedition i.e. on or before 5 th September 2017. If the request for cancellation is received in writing after 5 th September 2017 but on or before 20 th September 2017, 25% of the total amount paid will be refunded.
During the Expedition, if there is any damage to cycle or loss of any cycling gadget assigned to the participant, the cost of the same shall be deducted from the Security Deposit of the participant.
The Organisation reserves its right to cancel or change the entire Expedition.
Download form for Goa-Kanyakumari cycling
Be safe and Enjoy Trekking